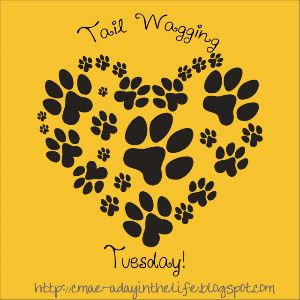 I'm about 99% sure that Tail Wagging Tuesday is about dogs, but my kitten totally fit today's prompt: the look. The puppy dog (kitten) eyes that say, "but mommmmm, I didn't do it!" or "I'm too cute to be up to no good!". Yup, that's my Raven.
Last time I checked kittens weren't allowed on the counter. I could be wrong.
Also, I don't think you are supposed to recycle animals. I'm about 100% sure that is frowned upon. Sigh.
See that, "who me?!" look? I'm such a softie.
Does your pet have a look? And are you a sucker like moi?